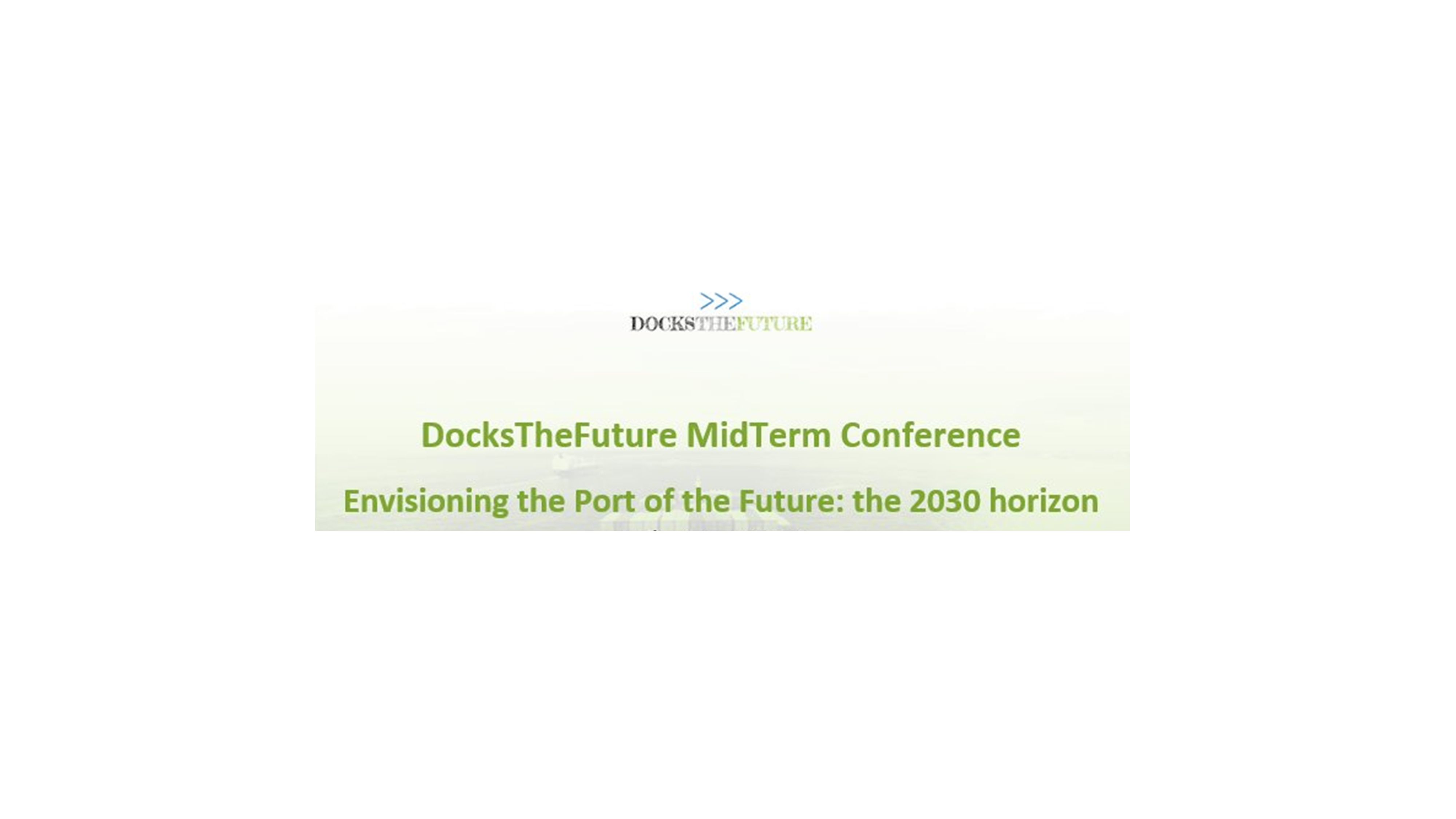 DocksTheFuture MidTerm Conference, in Trieste Italy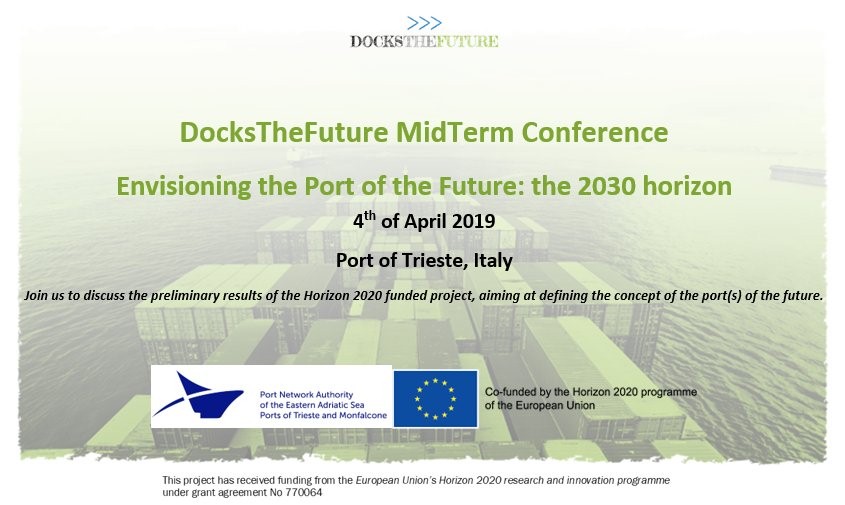 Docks the Future Mid Term Conference entitled "Envisioning the Port of the Future: the 2030 horizon", was held in Trieste on 4th April 2019 and it was organised by Circle S.p.A. (Italy) and Magellan Association – EU Affairs Consultancy (Portugal).
The objective of the DocksTheFuture Midterm conference was two-fold:
on the one hand the goal was to communicate the first project results and,
on the other hand, the objective was to validate the concepts, topics and targets defined in the clustering of project and activities of interest for the definition of the Port of the Future.
The Midterm Conference, with an attendance of nearly 150 participants, promoted fundamental panels for the future competitiveness of European ports and represented the turning point to present the project results achieved thus far, validating concepts, topics and targets for the Port of the Future.
During the conference  several technical sessions on technologies, processes and capacity building actions took place along with the participation of prominent experts , including the ones already part of the Port of the Future Network (DocksTheFuture, COREALIS, PortForward and Pixel). More specifically, COREALIS, represented by its technical coordinator Mr. Georgios Tsimiklis was getting the audience up to speed by presenting COREALIS vision for the Ports of the Future. His presentation is available here.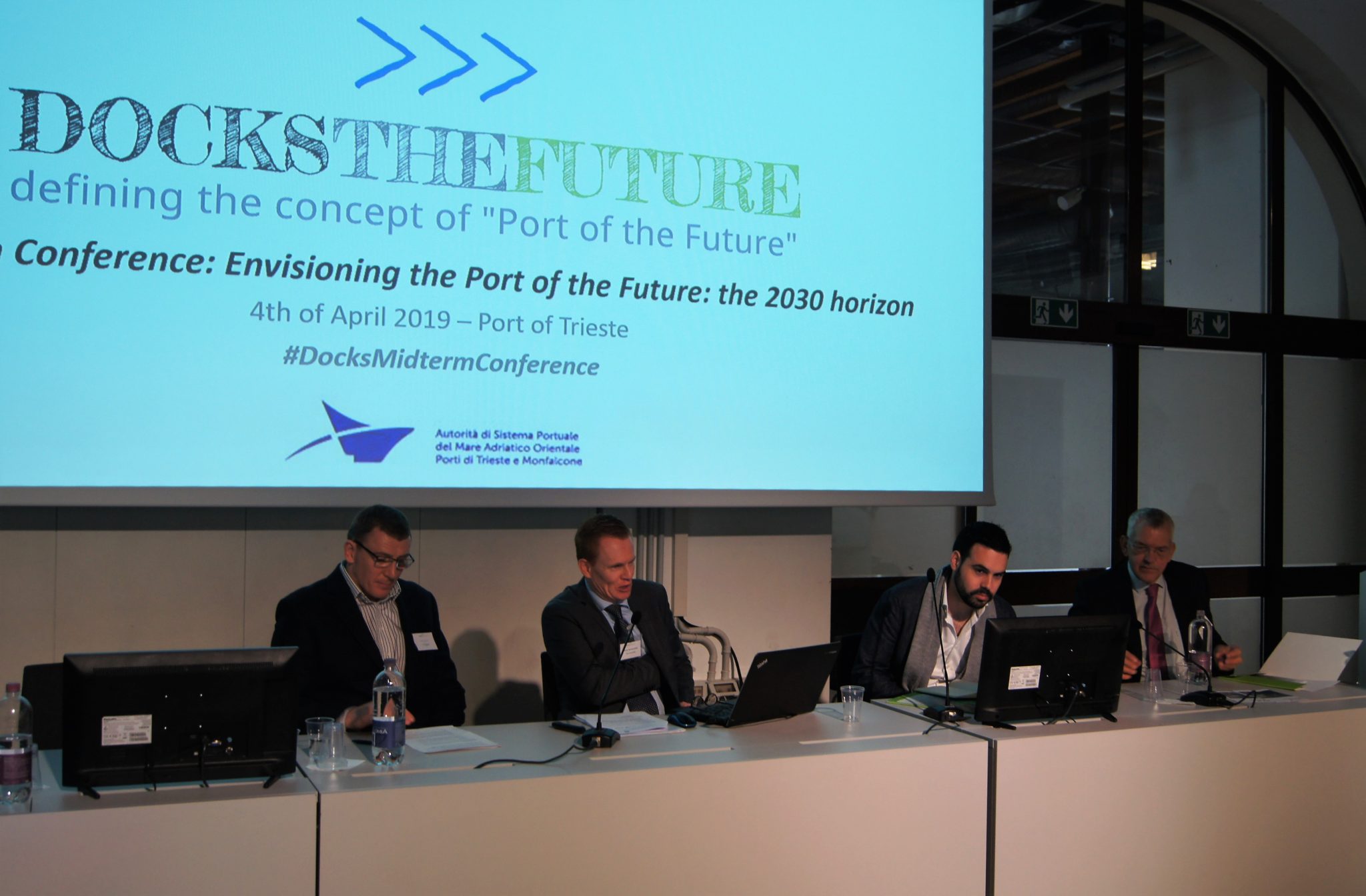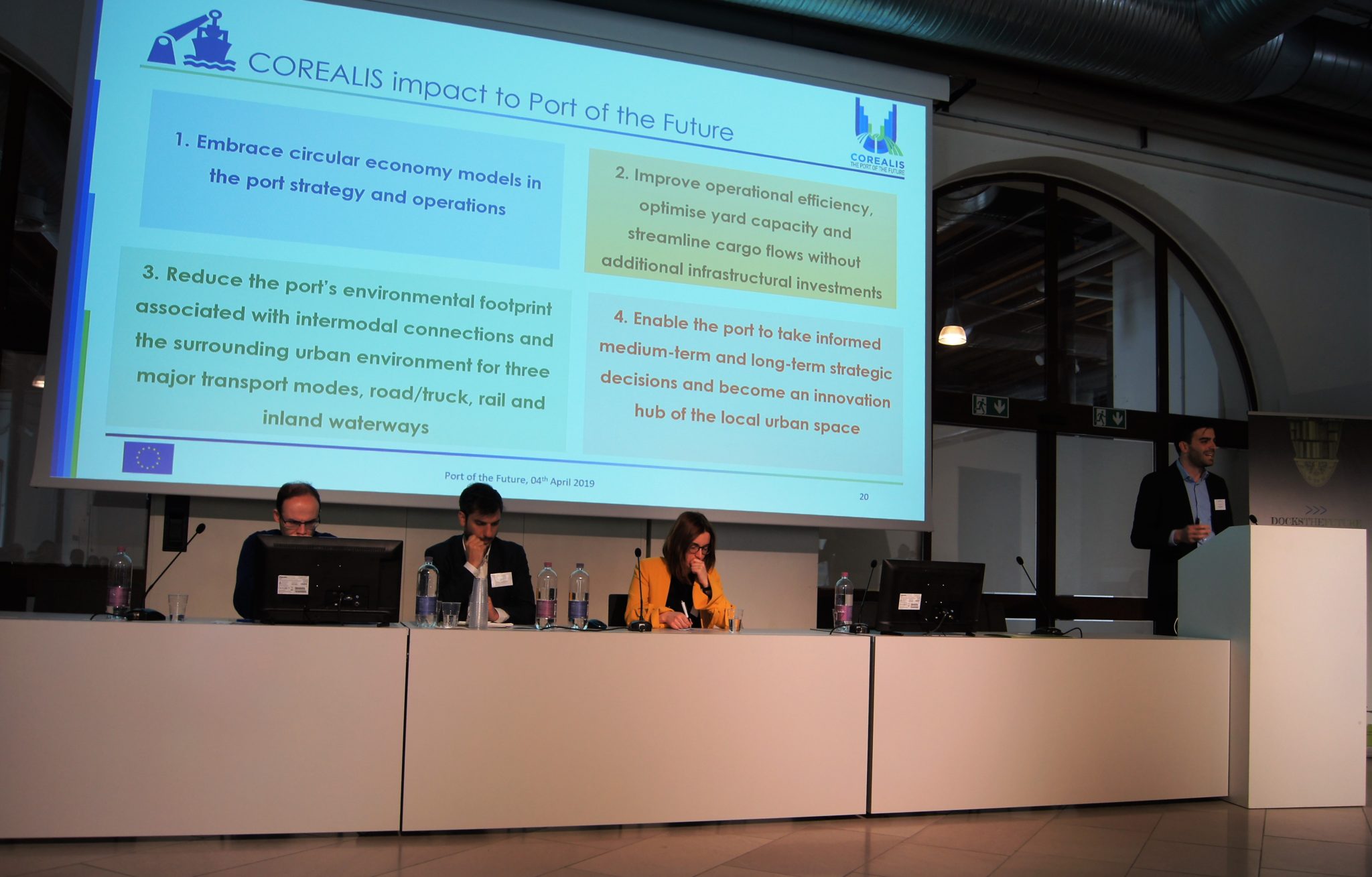 During the Afternoon Session, a panel discussion on the "Ports of Trieste Vision 2030" was organised, and presentations on Trieste's various EU projects related to "Smart Port" and the relevant ICT Strategy were given by key experts from the stakholder community.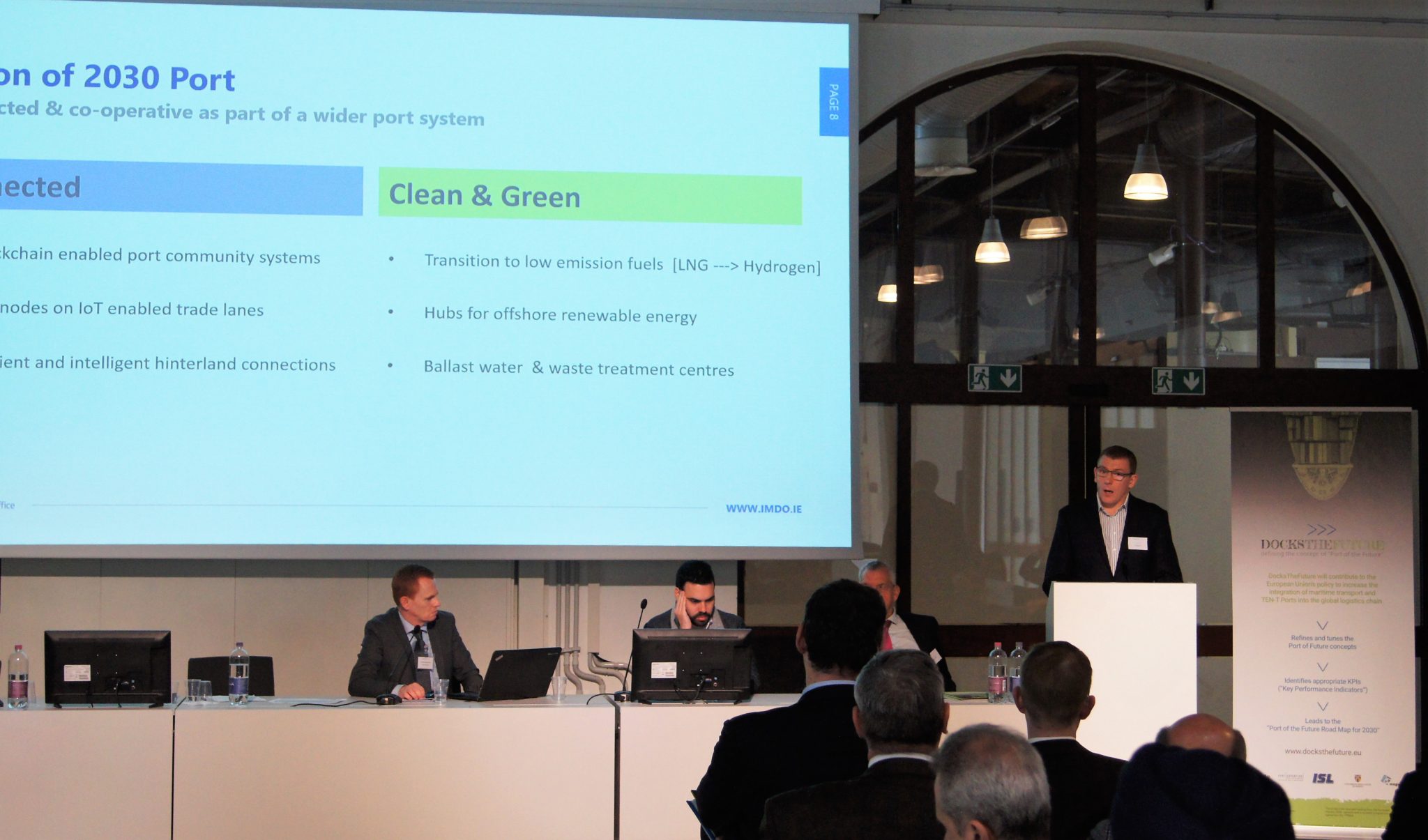 Registration process was available here.
More information about the conference and the agenda can be found here.
Conference presentation material can be downloaded here.
All images were taken from @DocksTheFuture website.