The Project
Capacity with a pOsitive enviRonmEntal and societAL footprInt: portS in the future era – COREALIS

The Objectives
These port-driven technological and societal innovations are tailored to realize COREALIS high level objectives

The Impact
The ultimate ambition of COREALIS is to achieve a significant step forward for future ports to maximize their capacity

The Consortium
In COREALIS, a constellation of key ports of South, Central and Northern Europe have joined forces…
Antwerp port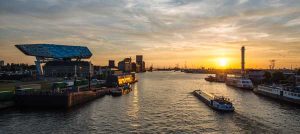 Port of Antwerp is Europe's 2nd largest port, an important import/export port but also a very high value as transit port in Europe: it has more than 300 scheduled calls to more than 800 destinations.
HaminaKotka port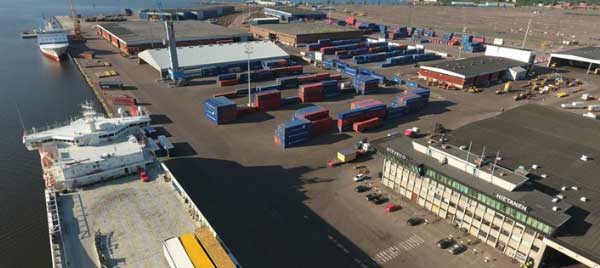 The port of HaminaKotka is the biggest universal, export and trans-shipment port in Finland, with regular connections to all major European ports. The main traffic consists of timber, paper, metal and stone.
Livorno port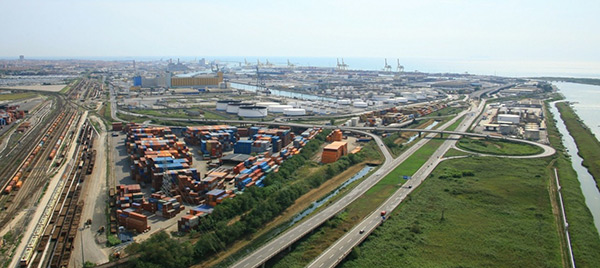 The Livorno port is a mid-size port, which is an ideal reference for implementing ICT solutions oriented to sustainable growth. The port and city are intertwined, as it often occurs in ancient ports
Piraeus port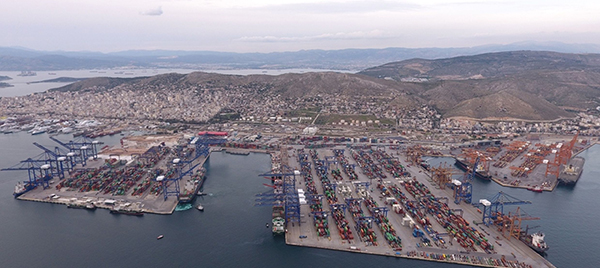 Piraeus Container Terminal (PCT S.A.), is a large dynamic company and terminal operator with promising prospects for the future, wholly owned by COSCO Shipping Ports Limited (former COSCO Pacific Limited "CPL");
Valencia port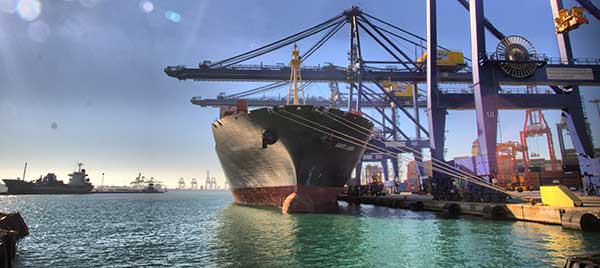 The Port Authority of Valencia, which trades under the name of Valenciaport, is the public body responsible for running and managing three state-owned ports along an 80km stretch of the Mediterranean coast in Eastern Spain
Matrix of Corealis Demonstrations vs Innovations
Market Place & Chassis brokerage
Cargo flows optimiser
Truck Appointment System (TAS)
PORTMOD
Port of the Future Serious Game (PoFSG)
Predictor / Assets Management
Energy Assessment & Green cookbook
PoFSG
Truck Appointments System (TAS)
JIT rail shuttle service
Innovation Incubator scheme
COREALIS on Twitter

Did you miss @corealis_eu #firstwebinar? Worry not: 🥁Material has been made available t.co/GbMTnfafrx 🥳! Ac… t.co/qmn29iVmmR

We are travelling to Lisbon for the #EuropeanMaritimeDays2019! 🇵🇹🌊 The project is organising a workshop entitled "… t.co/OEHmvvbikg
Retweeted by COREALIS

We have reached our first 100 followers on Twitter! 💯🔝 Thank you all! Stay tuned in our website:… t.co/6L6MCyqIOV
Retweeted by COREALIS
Project Material
Within COREALIS Project 41 Deliverables are foreseen. These documents reflect the project results and outcomes and are written and reviewed by the project experts. As soon as the documents are officially released, the Public Deliverables (PU) as well as an executive summary of the confidential (CO) ones will be provided on this section.
COREALIS will take every opportunity to present its developments and findings in relevant international conferences, workshops and other events of great importance.
In this section COREALIS related presentations performed in such events are available for download!
In this section COREALIS dissemination material is available for download.